Select Increments® Pillar-Pods are plug-n'-play, and no matter which factory system your Wrangler came with, they'll throw full range sound right at your ears at a volume equal to the dash speakers!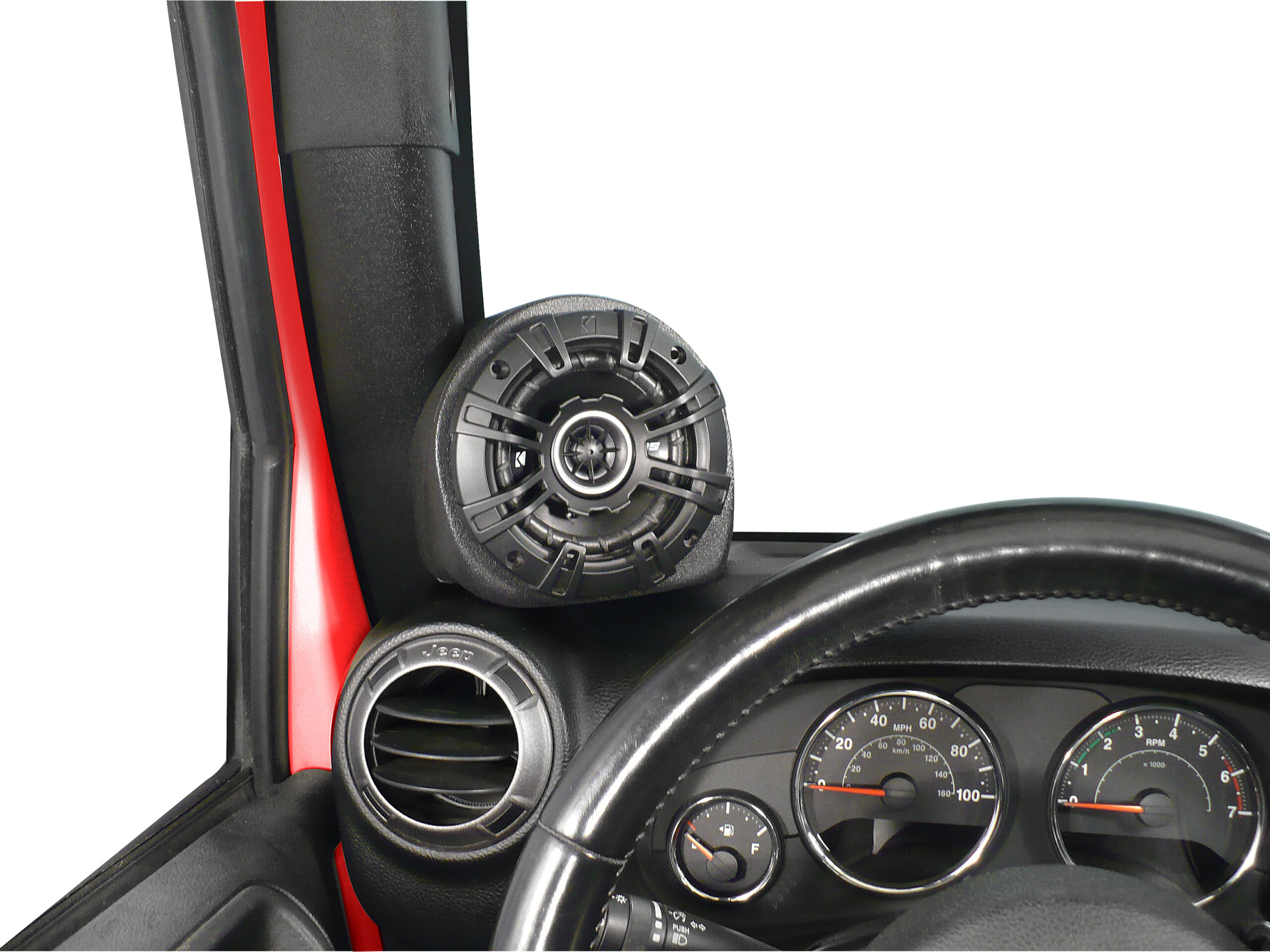 They fit directly over all variations* of factory tweeters and connect to factory wiring in all 2007-2018 JK & JK Unlimited Wrangler models with the supplied plug-n'-play connectors – simply choose the version your Jeep requires to receive the correct connectors. Standard systems will use the original tweeter connectors (full audio spectrum and power are present). Premium Infinity® and Alpine® systems (models that came with a factory subwoofer in the cargo area) will disconnect the factory dash tweeters and will receive custom harnesses that connect directly to the back of the factory dashspeaker enclosures. The dash speakers will continue to play full-range music as loud and clear as they always did, but now so will the Pillar-Pods! Pillar-Pods boast a factory appearance and attach to the plastic pillar moldings with included self-tapping screws. They fit tightly into the corners so they don't encroach on visibility. The pods will accept 4" speakers with mounting depths up to 2". Pilar-Pods are offered empty to add your own speakers, or complete with Kicker® 2-way 4" speakers included. Pillar-Pods fit all 2007-2018 JK and JK Unlimited Wrangler models.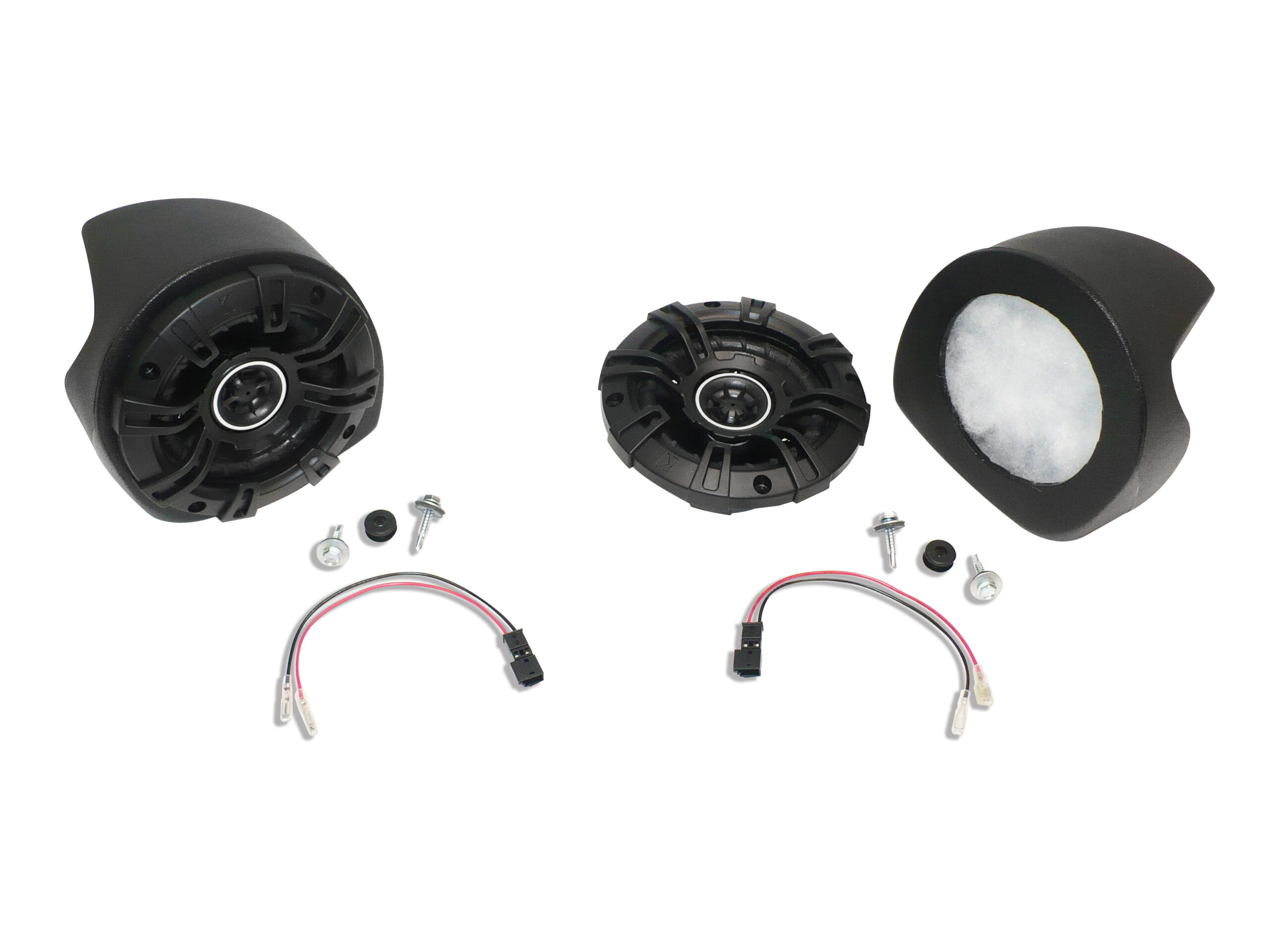 '07-'14 JK, JK Unlimited non-Infinity/Alpine systems:
Pods only – #PP0714
Pods with Kicker speakers included – #PP0714-K
'15-'18 JK, JK Unlimited non-Alpine system:
Pods only – #PP1518
Pods with Kicker speakers included – #PP1518-K
'07-'18 JK, JK Unlimited with Infinity or Alpine systems:
Pods only – #PP0718-IA
Pods with Kicker speakers included – #PP0718-IA-K
* The pods were designed to work in all models so the installed appearance in 2007-2010 models versus 2011-2018 models will vary.