Select Increments® Dash-Pods accept 5.25" speakers and are compatible with all '97-'06 TJ and LJ Wranglers.**  Full range speakers sound best when they're in enclosures, providing higher volume levels, crisper mids and improved low-end.  All Dash-Pod versions include direct-connect plugs that fit your Jeep's factory wiring, so no cutting or splicing wires or soldering is required (only late model 2002 TJ's being a potential issue).*
*There are a few late model 2002 TJ's that began receiving the updated harness connectors for the '03-'06 models and are white in color. If your 2002 TJ has these white connectors (instead of the '97-'02 black connectors) you want to purchase the version of Dash-Pods that is intended for the 2003-2006 models for a plug-and-play installation.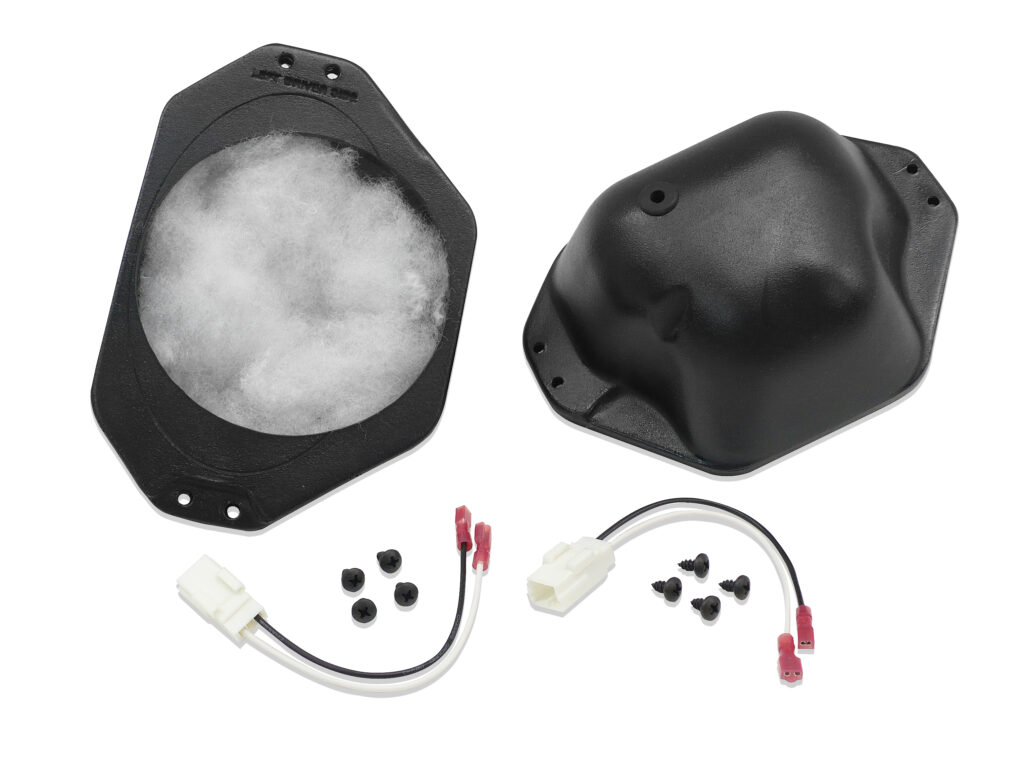 Pre-cut speaker holes are standard for every pair of Dash-Pods. Dash-Pods are offered empty so you can add your own favorite 5.25" speakers, but are also offered with Kicker® 5.25" speakers included, featuring poly cones with ribbed surrounds, rated at 50 Watts RMS.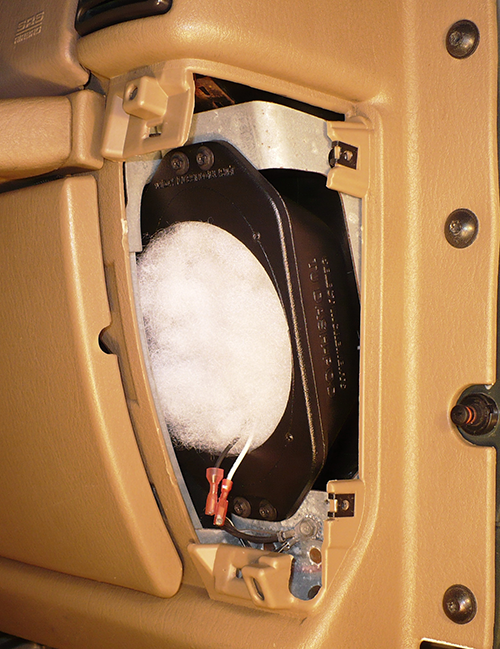 Poly-fill, install-specific speaker mounting screws, and detailed instructions are included with every version. Installation is a breeze and, in many cases, takes only a few minutes with a screwdriver**. **Note: '97-'00 TJ Wranglers must remove two 5" sections of bracket (one on the driver side and one on the passenger side) with a pair of tin snips to install the Dash-Pods. A very short video showing how this is done can be seen here: https://selectincrements.com/dash-pod-video/
Dash-Pods fits all '97-'06 TJ Wranglers and '04-'06 Wrangler Unlimited.