Plug and play factory sound bar enhancement for your Jeep JL/JT Wrangler and no need to remove or cut up your sound bar for this upgrade!  Select Increments® JLJT-Pods are compatible with all 2018 & up Jeep Wrangler JL & JL Unlimited models, and all 2020 & newer JT Gladiators.  Standard audio systems upgrade to 6.5" or 6.75" 2-way speakers while the premium Alpine® systems upgrade to 6.5" or 6.75" Component Speakers that feature separate tweeters.  JLJT-Pods have a textured finish to match your sound bar and install easily – just remove the factory grilles and speakers, then attach the JLJT-Pods by re-using the factory grille screws.  The new, larger speakers in the JLJT-Pods will line up with the sound bar woofer holes so the magnets can drop through as needed with room to spare.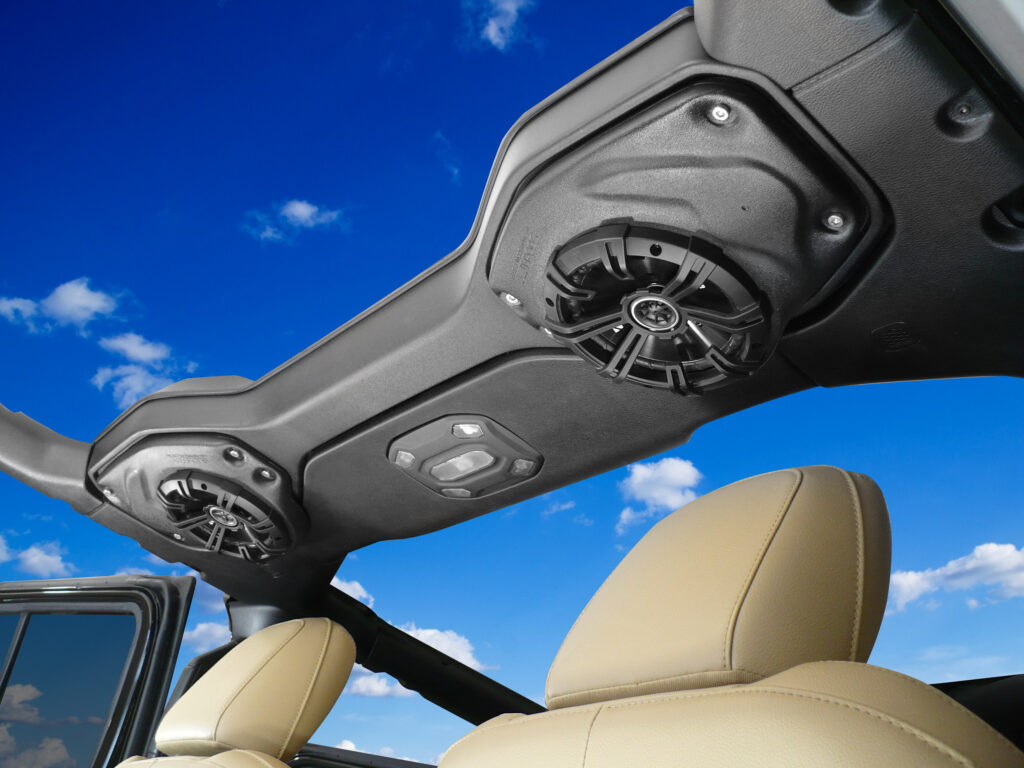 The new speakers then access air space in the entire sound bar, as well as the new area created by the pods for stellar sound! Most 6.5" and 6.75" speakers are compatible and only some with fairly large magnets may not fit (max. mounting depth of about 2-5/8", max. magnet diameter just over 3-1/2"). JLJT-Pods are slim so the new speakers are just an inch lower than the factory speakers were. Included foam gaskets provide an airtight seal between the pods and the sound bar. Best of all, every version includes the specific wire harnesses needed to connect to the factory sound bar harnesses for plug and play installation! All the research has been done for you with this much needed upgrade. Detailed instructions with many photos are included. Make sure to get the version needed for your specific system.
Standard factory audio systems can choose from:
#28-JLJT-E
JLJT-Pods enclosures & hardware. Speakers not included.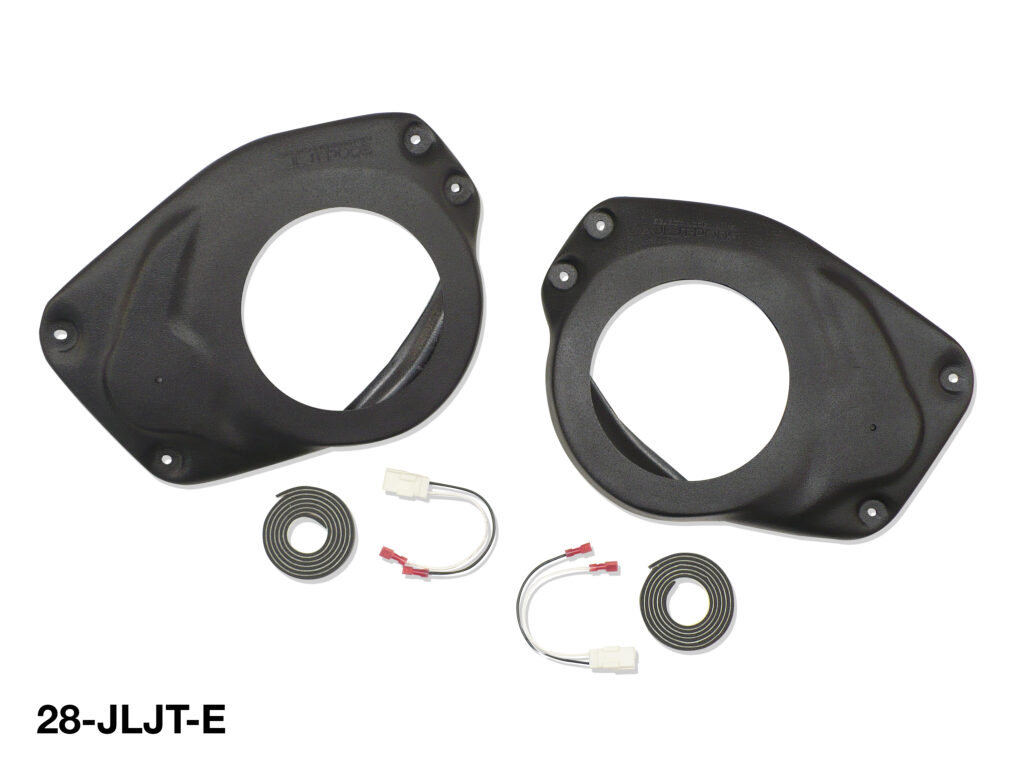 #29-JLJT-K
JLJT-Pods enclosures & hardware plus 6.5" Kicker® 2-way speakers rated at 60 watts RMS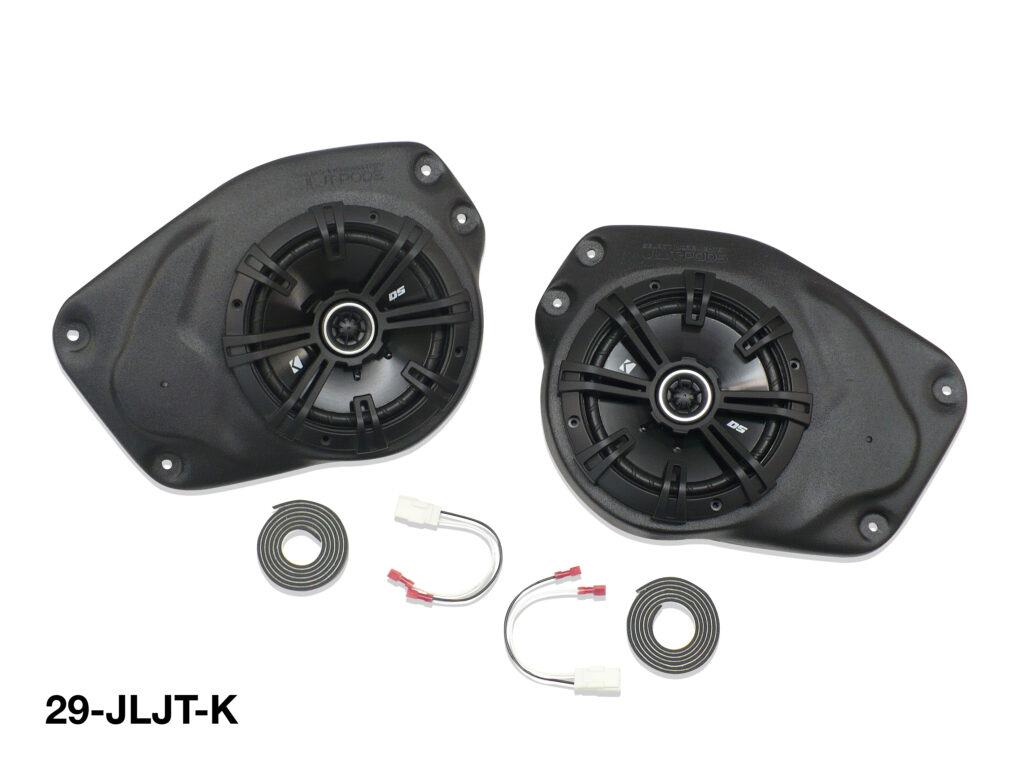 Premium Alpine® audio systems with factory subwoofer can choose from:
#30-JLJT-AE
JLJT-Pods enclosures & hardware. Component Speakers not included.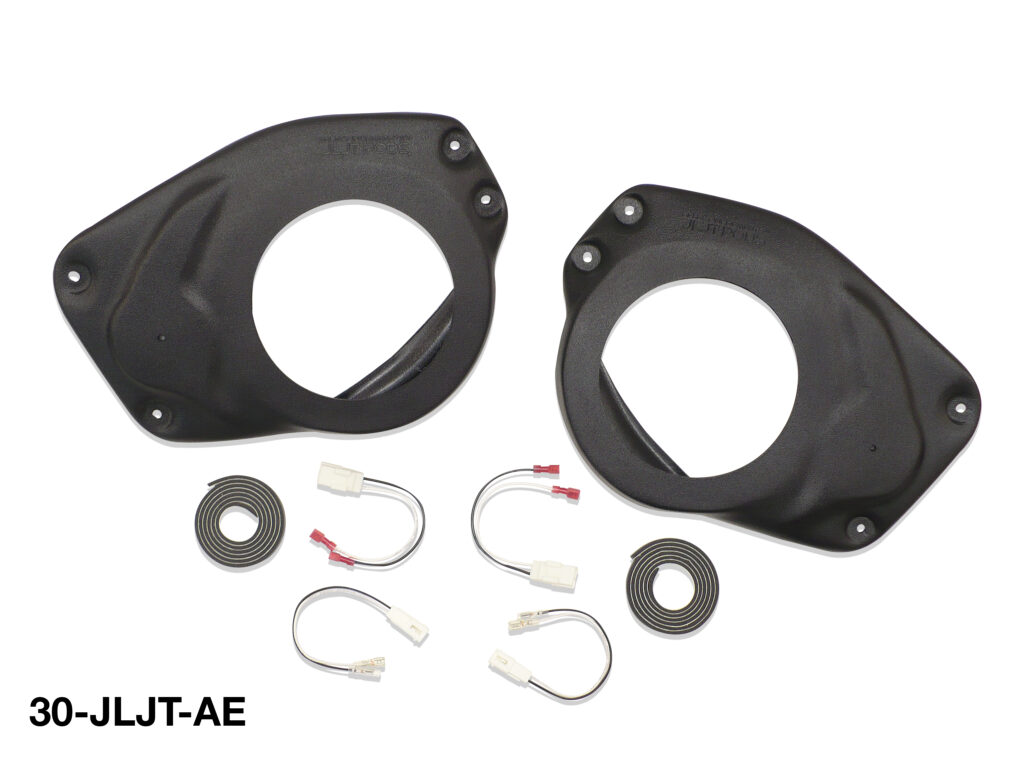 #31-JLJT-AKC
JLJT-Pods enclosures & hardware plus 6.5" Kicker Component Speakers rated at 100 watts RMS